Akasaka Miyagawa Miyagawa Main Store - Famous Restaurant in Akasaka Founded over 70 years ago

A classic Akasaka flavor
Minato ward, one minute's walk from Tokyo Metro Akasaka Station, Exit 7. Standing in this area, Akasaka Miyagawa is a well-established unagi restaurant with over 70 years of history. We offer dishes made from carefully selected live unagi, as well as other Japanese cuisine made from seasonal ingredients. Focusing on unagi cuisine using long-cultivated experience and traditional skills, we offer dished that can be enjoyed paired with sake or shochu. We hope you will visit our restaurant to enjoy some delicious unagi during your visit to Japan.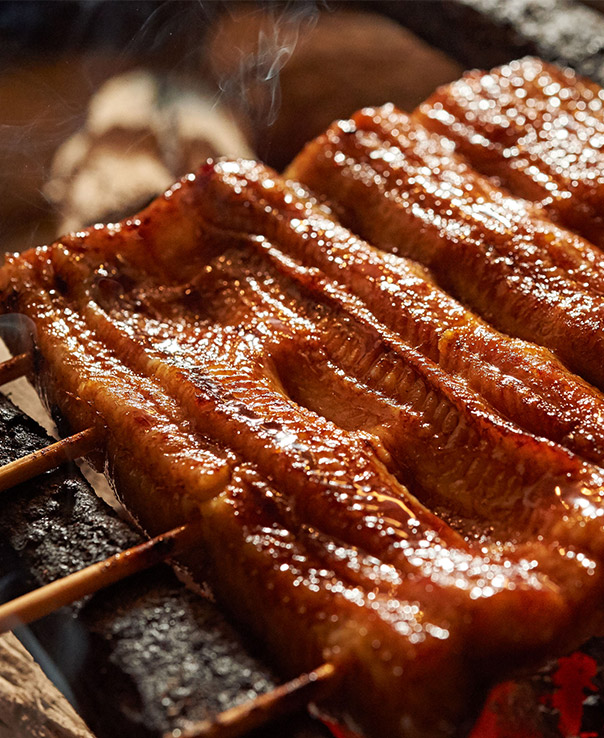 Akasaka Miyagawa's Specialty Dishes
* All prices include tax
We offer unagi dishes made from carefully selected live unagi from a variety of regions, carefully prepared by talented edomae-style unagi chefs. Upon receiving an order, an unagi is carefully sliced and skewered. Using white charcoal, which possesses a stable yet powerful flame, the surface of the fish is imbued with a fragrantly charred aroma, while the meat is cooked to a soft, melt-in-the-mouth consistency. We welcome you to enjoy the classic flavor that you can only find at a long-established restaurant.
Unaju
Small: 3,080 yen
Medium: 4,180 yen
Large: 5,280 yen
Extra large: 7,480 yen
Premium Unaju: 8,800 yen
The classic pairing of Tochigi-made, firm Koshihikari rice and fragrant, tender white charcoal grilled soy-soaked unagi are served inside a lacquer box. The dish is finished with a savory sauce handed down since the restaurant's founding. We recommend enjoying after seasoning with a little fragrant sansho pepper.
Unagi Hitsumabushi
Small: 3,740 yen
Medium: 4,840 yen
Large: 5,940 yen
Hitsumabushi can be eaten in three different ways in one sitting. First, enjoy the rice and unagi, with its sweet sauce, by themselves. Next, try it with a condiment such as wasabi and enjoy the different flavor. Finally, pour over an unagi-kelp stock and enjoy as a soup.
Shirayaki
Small: 2,970 yen
Medium: 4,070 yen
Large: 5,170 yen
If you would like to enjoy the fundamental flavor of unagi, try a simple shirayaki: unagi cooked over an open flame, with no seasoning. At our restaurant, we use only well-fattened live unagi. Enjoy with wasabi and soy sauce for a refreshing meal.
Experience the four seasons
With our luxurious course meals
* All prices include tax. There is an additional service fee of 10%.
* For parties of two or more, please make a reservation
before noon on the previous day.
* The contents of meals and number of articles may vary according to
season and stocking circumstances.
We offer a wide range of course meals priced from 8,800 yen - 16,500 yen,
including our recommended 11,000 yen meal,
demonstrating a range of Japanese cuisine with seasonal ingredients.
All of these mealsinvolve a generous serving of unagi, allowing you to
enjoy a variety of unagi cuisine,from starters to rice dishes.
Our Restaurant
Our restaurant is a uniform, comfortable, spacious area in pure Japanese style. Our counter seats eight, and we also have private sunken kotatsu-style booths seating 2-10, table seating for parties of 4, and half-booths for parties of 2-4.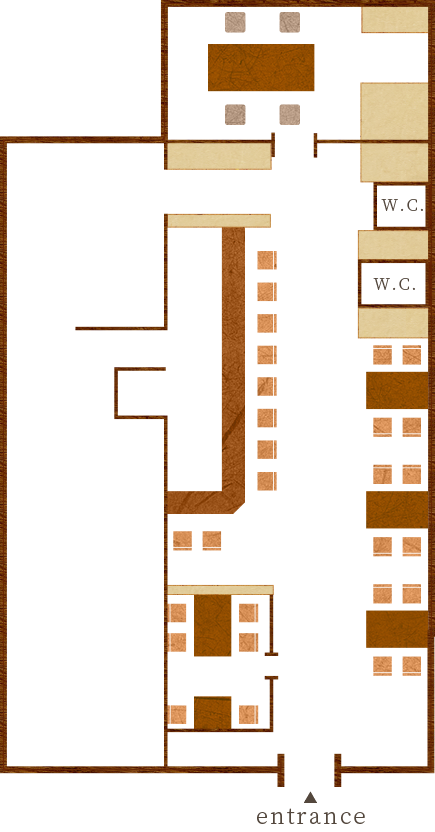 Restaurant Information
Restaurant Name:

Akasaka Miyagawa Miyagawa Main Store
Reservations/
Inquiries:

03-3583-3136


For a smooth experience, please let us know that you
found us via our website.
Address:

1F White Akasaka Bldg., 5-4-13
Akasaka, Minato ward, Tokyo
107-0052
Access:

One minute's walk from Akasaka Station Exit 7,
Tokyo Metro Chiyoda Line
Business Hours:

Monday - Friday
11:30 a.m. - 2:30 p.m. (Last Orders 2:00 p.m.)
5:30 p.m. - 9:30 p.m. (Last Orders 9:00 p.m.)

Saturdays, Sundays, and Holidays
Noon - 2:30 p.m. (Last Orders 2:00 p.m.)
5:00 p.m. - 9:00 p.m. (Last Orders 8:30 p.m.)
Scheduled
Closing Days:

None during the year
* Please inquire regarding the new year's period.
Parking:

None.
* Paid parking is available nearby.
Number of Seats:

34
Reservations for
Large Parties:

Supported (parties of 20-34 people)
Accepts
Credit Cards:

Yes(VISA,Master,AMEX,JCB,Diners,
UC,MUFG,DC,SAISON CARD)